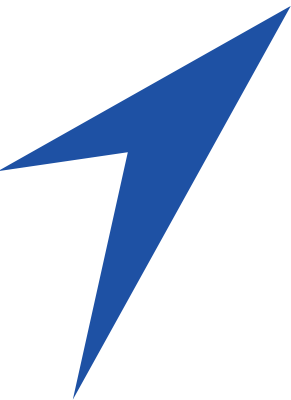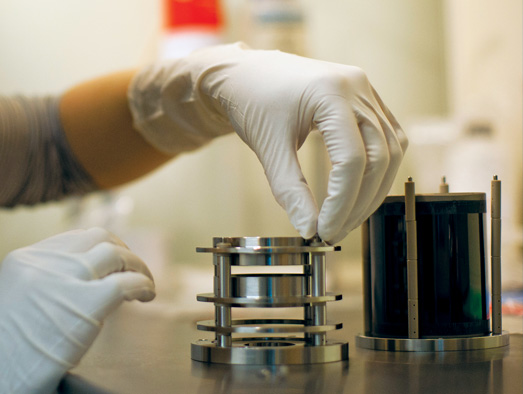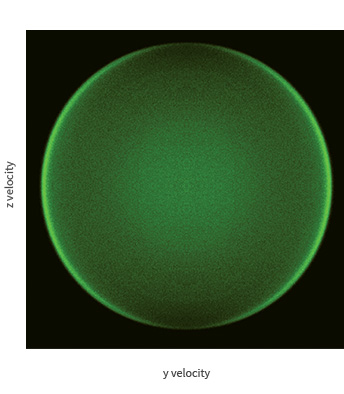 Velocitas VMI Ion Optics
In Velocity Map Imaging, a charged particle is mapped onto a point on a two dimensional detection plane dependent only on the particle's nascent velocity vector. The mapping is independent of the particle's starting position, which introduces a 'de-blurring' effect compared to standard ion imaging techniques. This makes VMI an incredibly powerful, high resolution experimental method.

High quality VMI is facilitated by carefully designed electrodes which define the shape of the electrostatic potential field. We have designed a series of VMI ion optics to suit a wide range of experimental requirements, from high energy photoelectron imaging to dc slicing in photoion imaging.

Find out about our key ion optics designs, and learn more about our development projects: Ion Optics Design and Development

With the modular design of the Velocitas VMI instrumentation, the ion optics can be delivered as part of a full spectrometer system, or as a stand-alone component to upgrade an existing experimental arrangement.

The Velocitas VMI Ion Optics have a number of configurable options, including:
Variable operating voltages (up to ±15 kV)

Choice of flight tube length (typically ∼ 400 mm)

Optional mu-metal shielding for isolation from external perturbations

Choice of mounting configurations

Compatibility with a selection of detector sizes (typically 40 mm or 75 mm active diameter)

Optional gating of the detector (for dc slicing and mass selectivity)
Each ion optics design has universal applications in a huge range of VMI experiments. Our dedicated development team are available to discuss the options to help determine which configuration is best for you.

Contact us to discuss your needs >
Above: VMI of 79Br* from photodissociation of IBr.

With permission from University of Bristol.
Velocitas VMI PRIME
A classic assembly, designed specifically for high energy photoelectron imaging. Developed in collaboration with Prof Marc Vrakking at MBI Berlin.
Find out more >
Velocitas VMI DOUBLE PRIME
An innovative design with high velocity resolution and dc slicing possibilities. Developed in collaboration with Prof Mike Ashfold at University of Bristol.
Find out more >
Ion Optics Design and Development
With in-house ion optics modelling expertise, we continue to work with researchers to develop novel imaging solutions.
Find out more >
See all about our Research here >